Online Training Critical Chain
Critical Chain Project Management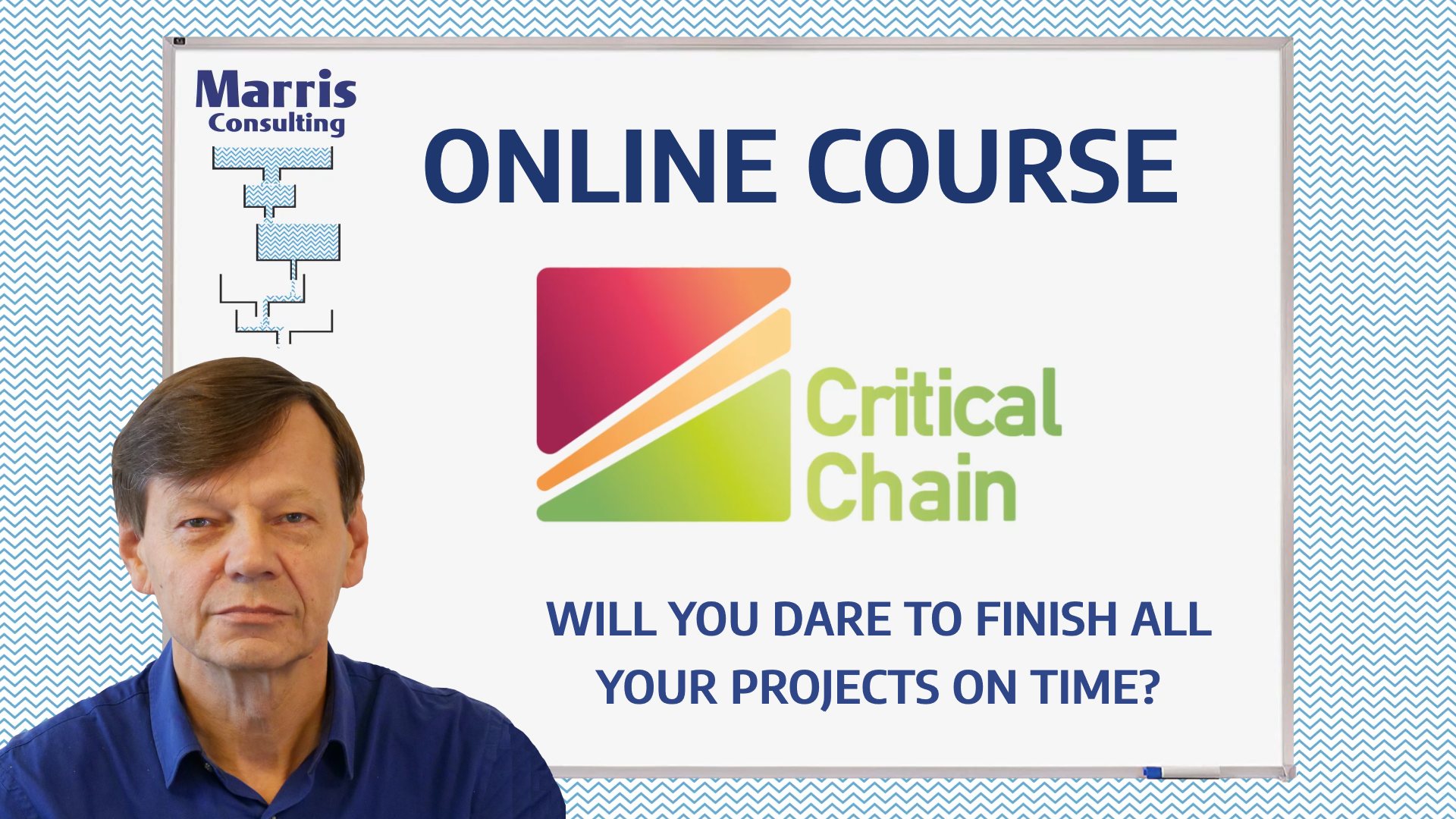 By the end of this course, you will have mastered the fundamental principles of Critical Chain Project Management and will be able to implement them effectively in real-world contexts.
Are you ready to embark on a transformative journey in the field of Critical Chain Project Management?
Presentation of the training
Led by world expert Philip Marris, this course is designed to empower you with the knowledge and skills to excel in the realm of Critical Chain Project Management. During this training, you will delve into topics such as project scheduling, portfolio management, and the techniques specific to Critical Chain Project Management. Additionally, you will have the opportunity to hear directly from our clients through testimonies and case studies. These real-world examples will showcase how organizations have successfully implemented Critical Chain Project Management and its positive impact on their projects. Learning from their mistakes and their tips and tricks applied in their environment will enhance your learning experience and enable you to apply the Critical Chain principles to your environment/challenges.
Philip started his Theory Of Constraints journey in 1986 when he joined Creative Output and worked with Eliyahu Goldratt, the founder of TOC and author of the worldwide bestseller "The Goal". In 1994 he wrote a bestselling TOC textbook in French.

He is also a recognized Lean expert and usually combines Lean (Manufacturing/Engineering/Management) with TOC. He founded Marris Consulting based in Paris France in 2005.

Half their business is outside of France in Europe and the rest of the world. He is bilingual and bi-cultural French/English. He is very active in the TOC community. He has implemented TOC over 280 times in over 30 countries. His clients include: Air France, ArcelorMittal, Ariane Group, Embraer, GSK, McDonald's, Procter & Gamble, Qiagen, Safran, Salzgitter-Mannesmann, Siemens, SKF, Thales and Zodiac Aerospace.