Embraer: the E190-E2 program
Critical Chain Case Study: The PMI's Project of the Year
Embraer has applied Critical Chain to develop the E190-E2 aircraft.
How to launch in 5 years and 1 month ahead of schedule a complex program, with a virtually new and more connected airplane, a new production system, and a new global supply chain?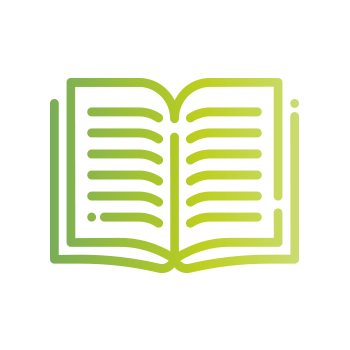 To read: the article of the PMI about the 2019 Project of the Year
The E190-E2 program
The Embraer E190-E2 is a new mid-range aircraft developed in only five years. The 1.3Bn$ program was initiated in 2013 and announced at the Paris Air Show.
The goal was to develop a brand-new mid-range airplane to compete with Bombardier's CSeries.
The model was certified and launched in 2018, only five years after the business plan validation, one month ahead of schedule.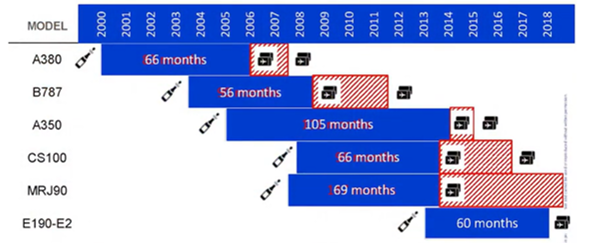 Embraer adopted the Theory of Constraints in 1990 and has implemented the Critical Chain approach from 2009.
The E190-E2 aircraft is the first to have been entirely developed following the principles of the Critical Chain.
Right from the planning stage, they succeeded in reducing the duration of the project by 22 months.
Thanks to the follow-up via the Fever Chart, they were able to react quickly to drifts and finish about a month before the scheduled date.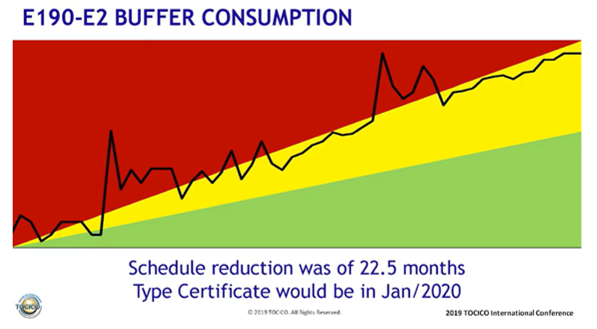 Want to boost your projects?